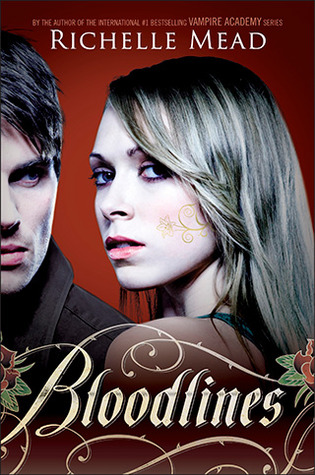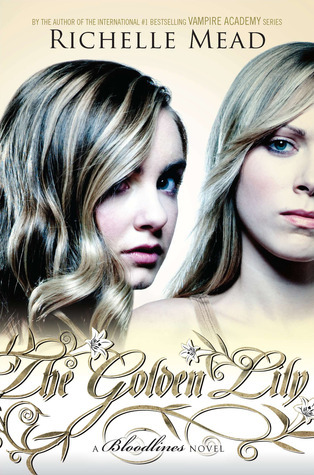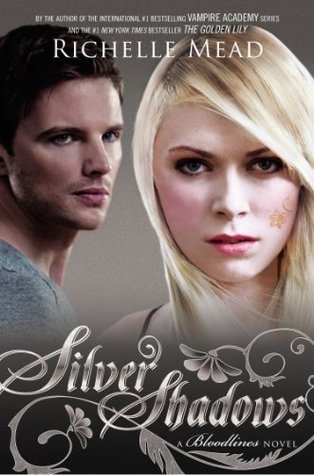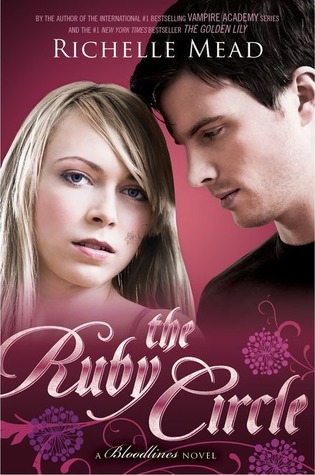 Titles: Bloodlines, The Golden Lily, The Indigo Spell, The Fiery Heart, Silver Shadows, The Ruby Circle
Author: Richelle Mead
Publication dates: 2011-2015
Genre: Young Adult/New Adult Urban Fantasy
Synopsis: 18-year-old Sydney Sage has lost the trust of her people, a top secret human organization known as the Alchemists dedicated to keeping humans from learning supernatural creatures exist. The only way to gain it back is to succeed at her current assignment: keeping the vampire princess safe by mascaraing as students at a human boarding school to prevent a vampire civil war.
Sydney's relationship with the vampires is to remain strictly professional . . . Yeah, that's going to happen. Sydney has been told for as long as she can remember that vampires are evil, heartless creatures, but the more time she spends with them the more Sydney begins to question her teachings and her vampire coworkers become trusted friends. There's even this one vampire who Sydney thinks she might want to be more than friends with.
Review: This series is highly addictive. On at least two occasions while reading these books I ended up trying to go to bed halfway through but being unable to fall asleep because I wanted to know what happened next so badly. I then had to get up and read the book until I was finished which was usually only a few hours before I had to wake up the next day.
Sydney's personality is much different from Rose's and for some people I can see Sydney's lack of self-confidence as hard to warm up to. Bloodlines is less action oriented than Vampire Academy with more focus on internal struggles. Throughout the story Sydney gradually becomes more sure of herself and confident.
Many of the characters from the original series make an appearance, but main characters remain in the periphery. Characters from Vampire Academy who have a major role in Bloodlines include Eddy, Jillian, and Adrian. Sydney was also featured in the last few books of Vampire Academy.
This series mirrors the first one in many ways. The first few books mostly confine Sydney to the boarding school she attends where high school drama is prominent in the plot after that Sydney and her friends are forced to venture out into the wider world.
There was no true love triangle in this series. There were boys Sydney dated, but the whole time it was fairly clear to the reader these relationships wouldn't last long. It was fairly clear to the reader who Sydney really wanted to be with even at the time when the two of them wouldn't admit it to themselves.
The final book was my least favorite of the series. It was still gripping but not in the instantaneous way the other books were. I felt many plot points were rushed as if the author had grown board of these characters and just wants it over with. After twelve books set in the same world I can't exactly blame her.
What Readers Should Know: There is a reason I classified the last few as new adult. Not only does Sydney eventually turn 19 she also gets physically involved with a certain romantic partner. The series also contains cases in which the main character is tortured because of her interactions with vampires.
Rating: This is a gripping, fast pace series. I recommend it to fans of Vampire Academy, and anyone with enough time to devote to finish an entire book in one or two sittings.I give the series overall four out of five for its gripping nature, but the last book would get a 3.5 if I were rating it individually.