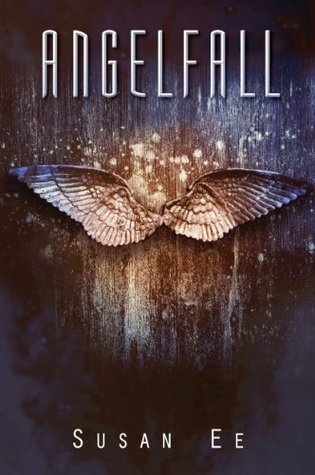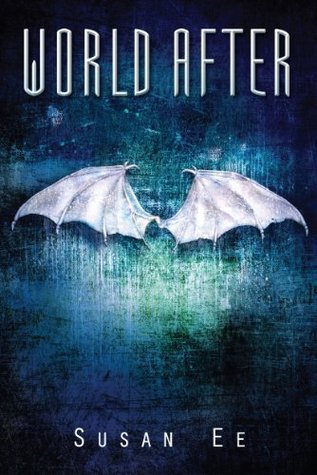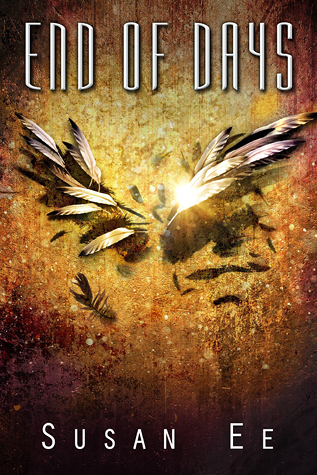 Titles: Angelfall, World After, End of Days (Penryn and the End of Days Trilogy)
*Note: I have posted a separate review of the first book, Angelfall. To view my review of book one click here.*
Author: Susan Ee
Publication dates: 2011-2015
Genre: Young Adult Post-Apocalyptic Urban Fantasy
Synopsis: When angels come to Earth the people in the World Before thought it meant something to celebrate.
They were wrong.
The angels brought with them the apocalypse, and they still haven't told the world what they want or why they're here.
Penryn is a human teenager trapped in the middle of this chaos. All she wants is to keep her family safe and together. This proves complicated when her sister, Paige, is kidnapped by angels.
Penryn is left with only a wounded angel named Raffe to help her find Paige. Penryn keeps telling herself her goal is simply to keep her family together, but she has the potential to accomplish so much more.
Review: As mentioned in my review of book one, this series is extremely addicting. I read End of Days during my final exams because I just couldn't wait any longer. It was practically painful to pry myself away from the book and remind myself I needed to get to bed at a decent hour. Book one remains my favorite in the series.
In World After Penryn and Raffe spend too much time apart. As much as I love Penryn, who is a strong character on her own, it's really her relationship with Raffe that brings this series to a whole other level from any paranormal romance novels I've read. This is not to say this book is a paranormal romance novel. While this argument could be made there is so much more to the Angelfall trilogy than the romance.
Throughout the series the two main characters, Penryn in particular, is constantly reminded of the fact that she and Raffe are on different sides of what she sees as a war between their species. I appreciated that Penryn never forgot Raffe was an angel which shows the difference between her and many young adult heroines who would drop anything, including their allegiance to humanity, for their love interests. (I don't think this has happened yet, but I wouldn't be surprised. If anyone can think of a YA heroine who abandoned humanity for her boyfriend I'd love to hear about it in the comments.)
While my favorite part of World After was the thrilling last several chapters, my favorite part of End of Days was the first two thirds. The ending of the series, while still good, felt rushed. This is especially true of where the story finally ended up. These are relatively short books, and I felt that with a few more chapters or maybe even one more chapter the author could have left me feeling satisfied. Instead everything at the end happened extremely quickly, and I never felt closer for certain events I never heard the end of that seem like plot holes to me.
What Readers Should Know: This series is set in a post-apocalyptic version of our world. As a result, government structure has collapsed and human behaviors that would not be acceptable to modern society have become the norm.
This series features some gory death scenes. (How graphic depends on how imaginative you are.) Cannibalism plays a rather predominate role. Although neither of the main characters partake, some of the aftermath is described in detail.
Rating: This is a great series overall, and I would recommend it to others. It was engaging with great character dynamics. Angelfall gets a 5/5 while World After, and End of Days both get 4/5. That gives the series a 4.5/5 overall.