If you don't know what the booktube-a-thon was see the twitter account or Youtube channel.
Of the seven challenges I completed four. They were:
Challenge 1:  Read a book with blue on the cover
Challenge 3: Read someone else's favorite book
Challenge 4: Read the last book you acquired
Challenge 6: Read a book you really want to read
For those challenges I read The Martian and Warbreaker: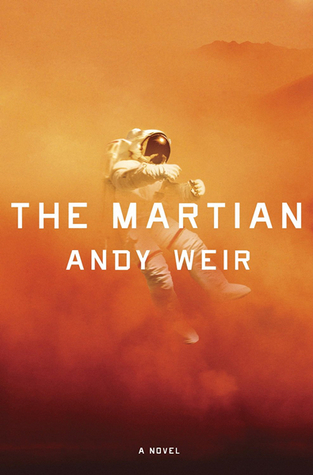 I know I was going to try to read Warbreaker without letting go of it by just carrying my phone everywhere and complete the challenge of not putting a book down by reading Warbreaker as an ebook. The problem is that unlike with a physical book you don't need to hold it open so I ended up reading the book without touching it and didn't realize until later what I had done.
I read The Martian during the first two days of the event and Warbreaker during the fourth and fifth. After finishing Warbreaker I tried to start reading Paper Towns, but it just didn't hold my interest and I ended up spending the next two days rereading portions of Words of Radiance to try and find all the Warbreaker references I heard were in the book.
The Martian was 369 pages long and Warbreaker was 688 pages long which adds to a total of 1057 pages. The portions of Words of Radiance I read were out of order so there is no way to add it to my page count, but as Words of Radiance is over 1000 pages I probably read at least 25 trying to find what I was looking for.
If you participated how much did you read? I'd love to hear about it in the comments below.