Reading
Between February and March, I read six books, a novella, and an anthology.
Title
The Three Body Problem
Short Synopsis
Science fiction novel featuring China's cultural revolution, a high tech video game, and aliens.
Thoughts
Slower paced than I usually like, but I was intrigued enough to keep reading. It's hard to see how all the different elements connect at first, but they come together by the end.
Rating
Title
Dark Matter
Short Synopsis
Man is abducted and wakes-up to discover everything in his life has changed.
Thoughts
Really enjoyed this, but there were some elements of the world-building that confused me and kept me from rating it higher.
Rating
Title
Vortex (Tempest #2)
Short Synopsis
Sequel to Tempest.
Thoughts
I was in the mood for a book about time travel and read the first book a long time ago.
This book was fun, but some parts made me roll my eyes.
Rating
Title
The Naked Sun (Robot #2)
Short Synopsis
Classic science fiction novel in which Elijah Baley must travel to a distant world to solve a murder mystery.
Thoughts
I'd heard a lot about I, Robot before, but never knew the author had written a series set in the same universe. Even though this book is a product of its time, I enjoyed it much more than I expected.
Rating
Title
Jonathan Livingston Seagull
Short Synopsis
Jonathan is a special seagull none of the other seagulls can understand.
Thoughts
Listened to this novella on a long road trip because one of my traveling companions wanted to. There were aspects I enjoyed, but it also falls pray to some tropes I'm not a fan of.
Rating
Title
The Caves of Steel (Robot #1)
Short Synopsis
Elijah Baley is recruited to solve the mystery behind the murder of an individual visiting Earth from another world.
Thoughts
Yes, I read these books out of order. I'm terrible, but these aren't really books that need to be read in order. They still make sense if the second book is read first.
I enjoyed this book about as much as the second.
Rating
Title
Arcanum Unbounded
Short Synopsis
A collection of Brandon Sanderson's short fiction set in the Cosmere universe.
Thoughts
Short stories/novellas in this collection would get a rating between 3/5 and 5/5 if rated on an individual level. Works that would get a 5/5 or a 4.5/5 include: The Emperor's Soul, Mistborn: Secret History, and Edgedancer.
Rating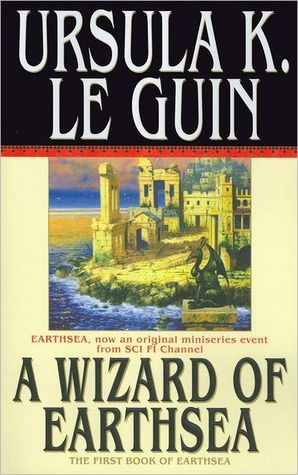 Title
A Wizard of Earthsea
Short Synopsis
A young wizard grows into his powers.
Thoughts
I've heard about Ursula K. Le Guin for so long but hadn't given her work a try. I decided to change that. I liked this book but didn't love it.
Rating
Writing
I wrote a couple short stories that I'm revising this month. They're turning out better than expected.