In this book tag, I answer twenty questions about my reading habits. I was tagged by Angelica @The Book Cover Girl and Kelly @Another Book in the Wall.
1. How many books are too many books in a book series? 
It depends on the series. I've read series where three or four books were too many and series where the first seven books were great before the new books felt excessive. I'm going to say that there is no hard-fast rule but more than seven books is often too many.
2. How do you feel about cliffhangers? 
They're fine if they seem to be the organic endpoint to a plot, but often they are unnecessary gimmicks that make me role my eyes and take away some of a book's cohesiveness.
3. Hardback or paperback? 
It depends on whether I have to carry the book around. If I'm traveling, then paperback. If I have enough time to read at home, hardback.
4. Favorite book?
For a long time this was Brandon Sanderson's Words of Radience, which I've reread too many times to remember and own two copies of. Now, I'm not sure because it's been a while since I reread it and have read a lot of books since.
5. Least favorite book? 
*Whispers* Nevermore, Maximum Ride book 8. Enough said.
6. Love triangles, yes or no? 
Mostly no, as in 99 times out of 100, but most tropes can work some of the time, even love triangles.
7. The most recent book you just couldn't finish?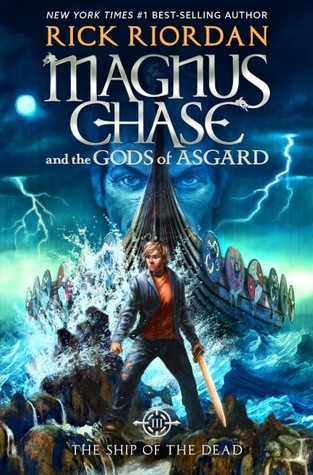 Unfortunately, The Ship of the Dead, Magnus Chase and the Gods of Asgard book three. I may go back to this one. It was mostly a matter of not being in the mood and my library loan expiring.
8. A book you're currently reading? 
Children of Blood and Bone
9. Last book you recommended to someone?
If we're talking books in general then Building Great Sentences: How to Write the Kinds of Sentences You Love to Read. It's a book about sentence structure that forever changed the way I think about sentences.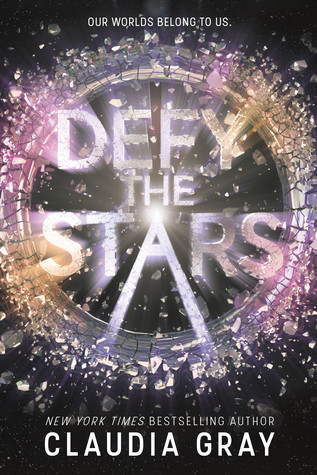 If we're talking novels then Defy the Stars. Both were recommended to someone in my Camp NaNoWriMo cabin last month.
10. Oldest book you've read? (Publication date) 
If the transcripts of plays can count, then Oedipus Rex published in around 450 BCE. If only novels count, then Pride and Prejudice published in 1813.
11. Newest book you've read? (Publication date) 
Defy the Worlds, Defy the Stars book two published April 3, 2018.
12. Favorite author? 
Brandon Sanderson
14. A book you dislike that everyone else seems to love?
Okay, so, I've already mentioned it and no one talks about this book anymore, but I once had a long conversation with someone who loved Nevermore by James Patterson so much that they carried all the Maximum Ride books, including Nevermore, around with them in a huge stack. (To be clear, I actually enjoyed most of the previous books in the series.)
It was one of the most awkward conversations of my life. Then, due to a twist of fate, we ended up sitting next to each other for several hours.
15. Bookmarks or dog-ears?
Bookmarks all the way.
16. A book you can always reread? 
Probably any book in Brandon Sanderson's Stormlight Archive series so far.
17. Can you read while hearing music? 
No. I often "read" audiobooks so double no.
18. One POV or multiple POV's? (POV's = Point of views) 
Whatever works for the story, but I will say that I've been reading a lot of books suffering from "too-many-POVs" syndrome as of late and am coming to favor a single narrator.
19. Do you read a book in one sitting or over multiple days? 
I would prefer one sitting, but I almost never have time for that. Then again, I do have a horrible habit of binge reading whenever I get a book I'm excited about. As in most things, it depends.
20. A book you've read because of the cover?
Okay, so, this book doesn't look nearly as good online as it does in-person, but IRL the hardcover of this book is downright gorgeous and just so creative with its two layers that I just had to know what was inside.
I tag
Rachael @Bath and Books 
Arwa @one's peculiar
What are your answers to these questions? Have you read any of the books I've mentioned? Do you agree or disagree with my answers? 
Please share your thoughts in the comments and follow me on social media!
Twitter | Bloglovin' | Goodreads