Reading
Between April and May I read eight novels.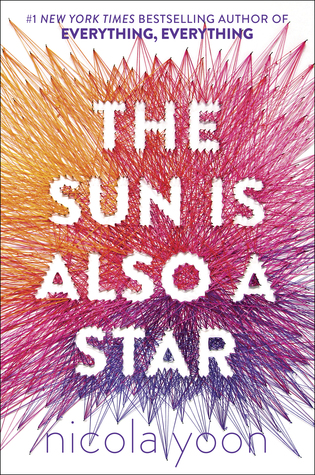 Title
The Sun is also a Star
Short Synopsis
Two teenagers meet and fall in love on the day that one of them is being deported.
Note: I received an advanced copy from the publisher. However, this is is with regards to the final audiobook, which I did not receive from the publisher. Opinions are my own.
Thoughts
I liked this book more than I expected. The characterization is great, and the novel was more thought provoking than I thought it would be.
Rating
Title
Gemina (Illuminae #2)
Short Synopsis
Large corporations plot to get away with mass murder to make profits in space.
Note: I received an arc from the publisher. I read the first half this way, but decided to wait for the release date because so many details were to come. I listened to the second half of this book in audiobook form. Opinions are my own.
Thoughts
The gap between my reading of the first and second half of this book comes down to bad timing more than anything else. I started reading this book right before going on vacation, and a million things started the moment I got back from vacation, so this book sort of fell by the wayside.
Apart from that this was a really fun, suspenseful read.
Rating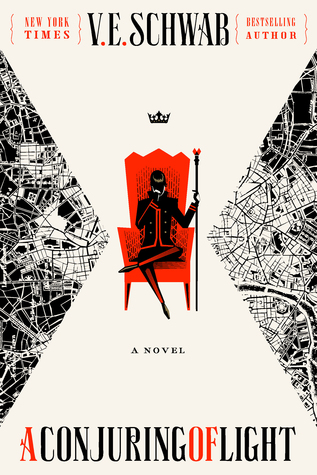 Title
A Conjuring of Light (Shades of Magic #3)
Short Synopsis
The third book in a trilogy that I cannot write a synopsis of without spoiling books one and two.
Thoughts
I enjoyed this book, but it was a slower read than the previous books. Also, I didn't get all of the resolution I'd been hoping for. For more of my thoughts on the Shades of Magic series see my series review.
Rating
Titles
The Scrivener's Bones (Alcatraz vs. the Evil Librarians #2)
The Nights of Crystallia (Alcatraz vs. the Evil Librarians #3)
Short Synopsis
Alcatraz fights against the cults of evil librarians that secretly rule the world.
Thoughts
I thought the second book was hilarious, but the third book started to get a little old. I think I would have enjoyed book three more if I hadn't read them so close together.
Rating
Book two gets a 4/5. Book three gets 3/5.
Title
The Robots of Dawn (Robots #3)
Short Synopsis
Bayley must visit a Spacer world to prove a man's innocence.
Thoughts
I enjoyed this novel and am sad that this seems to be the last book with Baley as the protagonist. However, I think this was my least favorite book in the series. This has a lot to do with the fact that Asimov's romance writing skills are rather cringe worthy.
Rating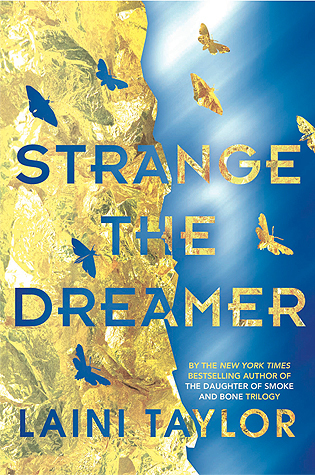 Title
Strange the Dreamer
Short Synopsis
Young man who loves libraries goes on a long journey.
Thoughts
'I really enjoyed this book. See my review for my full thoughts.
Rating
Title
The Revealed (The Missing #7)
Short Synopsis
Seventh book in a series about missing children from history.
Thoughts
This series has drawn out a little too long for my tastes. This book was fun, but I won't be reading the final novel.
Rating
Writing
I participated in Camp NaNoWriMo in April. Most of the month was spent revising short stories. I wanted to do more editing on one of my novel length project, but at least I met my goal.
I'm planning to participate again in July. As of the moment, my goal is to get a significant portion of the way through the short story I talked about in my Beautiful People for Writers post this past May.
Any thoughts on these books? 
What did you read last month?
Anyone participating in Camp NaNoWriMo next July? 
Share your thoughts in the comments below!