I read eleven books and a novella in January. I've been keeping track of how many books I read each month since January of last year. This is the largest number I have on record.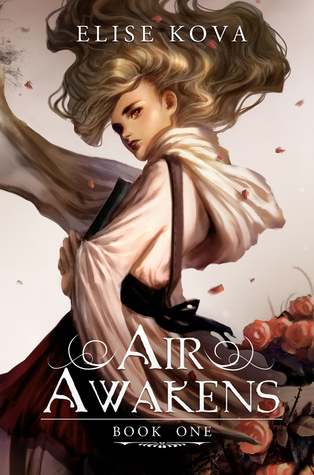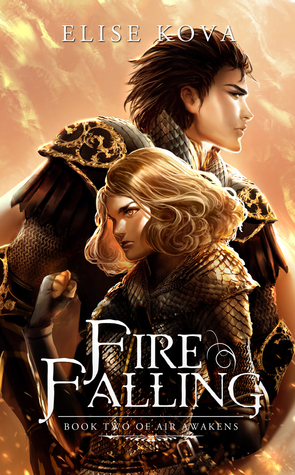 Short Synopsis: A teenage girl might be the only one who can determine the end of a war.
Thoughts: These books are very fast paced and addicting. This would be a good read for people who either haven't read a lot of fantasy, or are looking for a fast paced fantasy novel. I've read a lot of YA fantasy, and these novels contained several common tropes that kept me from loving the story entirely.
Rating: 
Short Synopsis: Alcatraz discovers most of the world is secretly ruled by a cult of evil librarians. He must stop them by going on a quest to rescue a bag of sand believed to have the potential to allow the librarians to complete their quest for domination.
Thoughts: This book left me conflicted. On one hand, it had me frequently laughing out loud, the way it purposefully broke the "rules" of narration sometimes left me staring in awe, and the concept of a world ruled by librarians was interesting to consider.
On the other hand, the "rules" of narration are "rules" for a reason, and I sometimes found myself annoyed. This is also far from my favorite work by this author, and I'm interested to see what he would have come up with had this book been written more recently.
I listened to this one in audiobook format, and the reader did an excellent job. I looked at the text and saw parenthesis everywhere. I am not a fan of parenthesis, though I know they were used on purpose in this case.
Rating: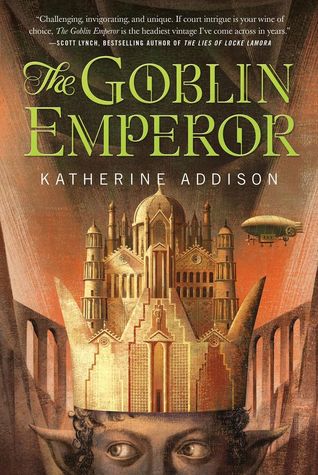 Short Synopsis: An 18-year-old, half-goblin, half-elvish young man who has lived his life in exile inherits an elvish kingdom.
Thoughts: Normally, books that don't build to a dramatic climax are a pet peeve of mine, but this one just works somehow. I think I just found the court intrigue so interesting that the lack of frequent action and a climax didn't bother me much.
Rating: 
Short Synopsis: Books 2 through 5 of a series that follows five young dragons who are prophesied to end a war.
Thoughts: I continue to enjoy that this story is told from the perspective of dragons rather than humans, though parts of it were a little formulatic. It started to break the formula a little towards the end which I appreciated.
The end of book five feels like a complete story arc, and I'm not sure whether I will continue. However, the narrator of the next book is of particular interest to me so there is a high possibility of it.
Rating: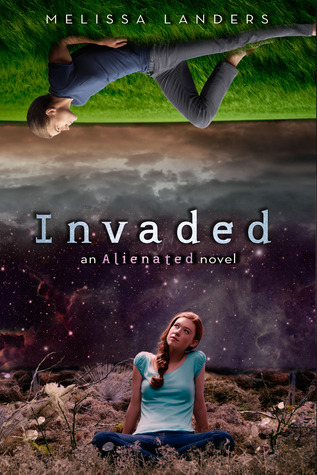 Short Synopsis: Human and space alien exchange program gone wrong. The second book in a trilogy.
Thoughts: The first time I tried to read this book I started reading Mistborn: The Final Empire not long after. Those who frequent this blog are probably familiar with how much I enjoy Brandon Sanderson's works, and will not be surprised when I say that this book didn't stand a chance of being finished then.
In January I ended up trying again with this book from the beginning after I learning I would have the opportunity to attend the author's book signing. I enjoyed this book much more the second time around and am looking forward to reading the author's newest release.
Short Synopsis: A man uses hallucinations to solve crimes.
Thoughts: This novella was a lot of fun, and very creative. The Emperor's Soul remains my favorite of Sanderson's novellas, but I'm interested to see what direction the sequel takes.
Rating: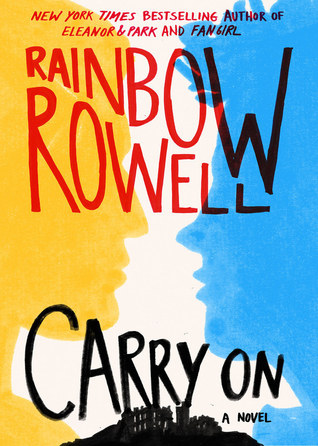 Short Synopsis: Magicians try to save the world from the magic depleting creature known as the Insidious Humdrum and solve the mystery behind a murder while sorting out their complicated love life.
Thoughts: There were some aspects of this book that I really liked, and others that I didn't like so much. The pacing was too slow at the beginning and too fast at the end. Some of the point of views seemed unnecessary. There was also the use of parenthesis, which I actually thought were used exceptionally well in this book, but were still often unnecessary. I think I've already mentioned my feelings on parenthesis in fiction earlier in this post.
At the same time, the characters were well developed and really liked the magic system and the concept of the Humdrum.
Rating:
Short Synopsis: Book six in the Mistborn series.
Thoughts: I really enjoyed this book. The characters' had great synergy, and there were several twists that I didn't see coming. This is my first five star read of 2016.
Rating: 
Writing
I didn't accomplish much in the way of writing last month. Hence the large number of books I had time to read, but I'd like to change that in February. I haven't written much since the end of November, and the long break has given me a better appreciation of how much I enjoy writing.
This month I plan to either begin rewriting part two of my high fantasy work in progress, or start on the first draft of one of the many ideas I've been longing to write.