This month I read six books. Many of the books I read this month were some of my favorite books of the year so far. I also read the longest book I had read so far in 2015 (The Well of Ascension).

Short Synopsis: A girl writes love letters to all the boys she has ever loved and hides them in her room until one day they are sent in the mail.
Thoughts: This book was fun to read. It was lighthearted and had an intriguing plot with well developed characters. However, it was my least favorite book of the month not because there is anything wrong with it, but because some of the other books I've read this month will probably become some of my favorite books of all time.
Rating: 

Short Synopsis: Caden descends into the depths of the Marianas Trench and his own mind.
Thoughts: This is a hard book to get into as it has a unique writing style of very short chapter alternating between two purposefully confusing story lines. After adjusting this book is unique and thought provoking.
Rating: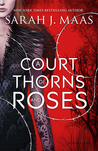 Short Synopsis: When the wolf Fayre killed in the woods turns out to have been a faerie in disguise she must chose between paying with her life and a lifetime trapped in a faerie's house.
Thoughts: Though there were some elements at the end that confused me, I really liked this book. For my full thoughts see my review.
Rating: 
Short Synopsis: Third book in the Angelfall Trilogy in which angels invade the Earth.
Thoughts: Although I enjoyed this book, particularly the first three fourths, I felt the ending was rushed and left the story feeling incomplete. For my full thoughts see my series review.
Rating:
Short Synopsis: A group of thieves with magical abilities gained through consuming metals plot to overthrow an immortal dictator.
Thoughts: This was a great read. The "overthrowing dictator" plot has been done a lot in fantasy, but Sanderson makes it feel original and fresh. For my full thoughts see my review.
Rating: 
Short Synopsis: Sequel to Mistborn: The Final Empire. This shows the aftermath of the heist in book one.
Thoughts: I really enjoyed this book, and liked that I could hardly ever predict what would happen next. However, the story just didn't feel as complete to me as book one which I preferred over the sequel.
Rating: 
Currently Reading: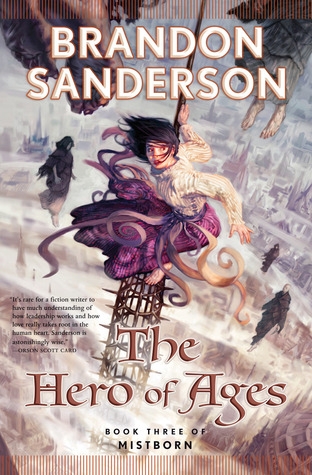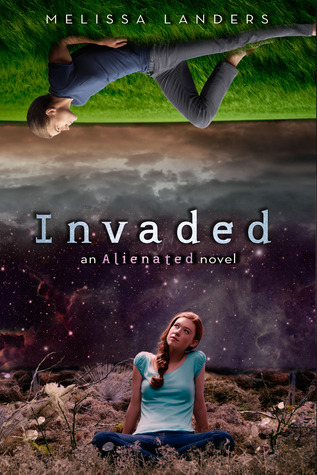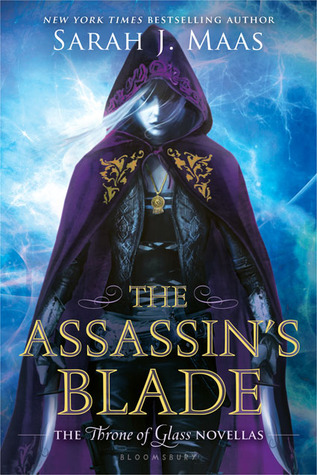 Note: I'm probably going to stop reading Invaded and The Assassin's Blade for a while. It's not that either is a bad book (neither is). It's just that I had to return one to the library, and as for the other, I'm just distracted by everything else I want to read and not in the mood for a human-alien romance story.