Let's be honest, 2017 has been far from my best reading year, but that doesn't mean I didn't find some new favorites. It does feel odd writing about my favorite books with half a month left to the year, however. So, even though this is called top ten Tuesday, I will be sharing my top five picks of the year instead.
No promises, but given how much more free time I will have for the rest of this month than I've had for the rest of the year, how much I anticipate the books I plan to read next, and the fact that I finished one of the books on this list yesterday, I suspect there will be a part two with five more books to come.
Top Ten Tuesday is a meme hosted by The Broke and the Bookish. This week's theme is the top ten books of 2017.
Title
The Caves of Steel (Robots #1)
Thoughts
I did not expect to enjoy this nearly so much as I did, but Asimov's works have been so praised so highly in sci-fi cannon for a reason. This isn't actually the work in this series that impacted me most. I just figured choosing the first book in a series is most appropriate, so don't be surprised if one of the sequels appears in part 2.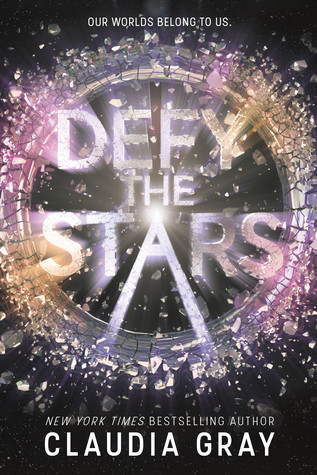 Title
Defy the Stars (Constellations #1)
Thoughts
So, I just really like Abel (this book's robot main character) okay?
This book has a lot in common with the one above it. While Asimov's world-building is better and more complex, this book is more character driven with a more modern appeal.
Read my full thoughts in my review.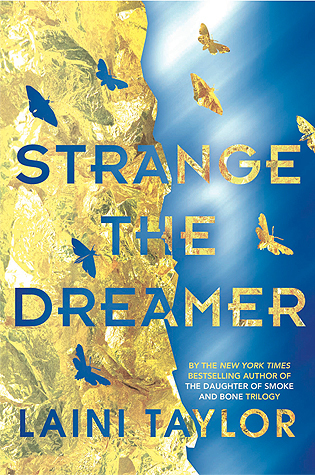 Title
Strange the Dreamer (Strange the Dreamer #1)
Thoughts
Laini Taylor has a way with words. I love the way she combines lyrical prose with her fantasy settings. Her characters were awesome too. For my full thoughts read my review.
Title
Adulthood Rites (Xenogenesis #2)
Thoughts
Yet another work often praised as sci-fi cannon. I enjoyed the first book in the series last year, and this book proved just as good.
Just about my only complaint about the Octavia Butler books I've read so far is that they are so short, but that seems to be part of the style during the time period when most of her novels were written.
Title
Oathbringer (The Stormlight Archive #3)
Thoughts
Most of you who follow this blog must be shocked, (AKA surprised that this book wasn't the first one they saw on this list) but I loved Oathbringer. I usually wouldn't put a book I'd finished the day before on a list of favorite books, but there is little doubt in my mind that this one would make the list even if it had been the first book I read this year.
I don't think I loved it as much as the second book, but I still loved it enough that I didn't feel in any way left down. I also read this over 1000 page book almost entirely in two days. If that's not a sign that I love it, I don't know what is.
There will most likely be a full review to come once I have more time to process the book's events and possibly reread it.
What are your favorite books of 2017? Have you read any of these? Do you have trouble choosing favorites like I do? 
Share your thoughts in the comments below!