In the month of May I read a total of eight books. Some of these I really liked, and some I thought were just okay.
Reading
Short Synopsis: When a faerie wakes up from a long slumber it's up to a teenage girl to save everyone.
Thoughts: My favorite aspect of this book is its atmosphere. The thought of this small town in modern times where they're the only ones who know faeries exist was such an interesting concept.
What kept me from loving this book is that I had a hard time connecting to the main character, who I felt was too much like many other heroines I've read about, and thought the pacing was a little too slow at the beginning.
Rating: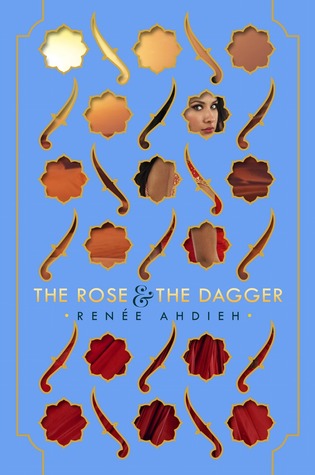 Short Synopsis: Sequel to a retelling of 1001 and One Nights.
Thoughts: I have a hard time deciding how I feel about this book.
On one hand, I liked how we were shown more of the magic system, and it departed more from what I know of the original story it's retelling of. (Though I have not read the book it's a retelling of, so someone who has read it should feel free to correct me if I'm wrong.)
What makes me so conflicted is that I didn't care about what was happening as I read it. This distance I felt from the story surprises me because I don't remember feeling this way about the first book. Maybe it has something to do with when I was reading it?
Rating: 
Short Synopsis: A young woman named Hope is unable to be remembered for more than a minute.
Note: Advanced copy provided by the publisher, but opinions are my own.
Thoughts: I've written a full review of this one. There were things I really liked and things that fell short.
Rating: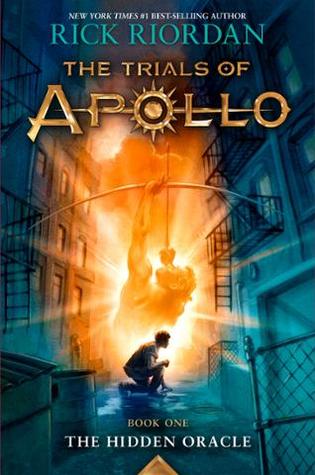 Short Synopsis: The god Apollo is cast out of Olympus and turned into an ordinary teenage boy.
Thoughts: This book was hilarious! I liked it a lot. I might write a full review, but am having trouble putting my thoughts on this book into words.
Rating: 
Short Synopsis: The sequel to Wolf By Wolf. An alternate history World War II novel.
Note: Advanced copy provided by publisher, but thoughts are my own.
Thoughts: Really liked it. One chapter left me close to tears. Full review to come closer to the release date.
Rating: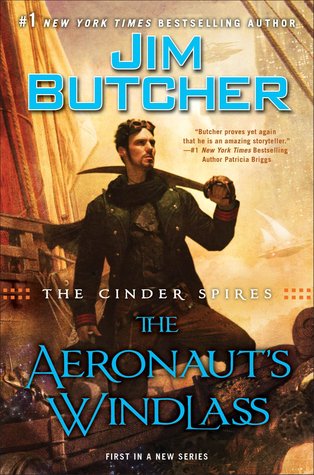 Short Synopsis: In a world where people live in spires and cats are intelligent a group of unlikely heroes must defend their home from invaders.
Thoughts: It took me a long time to read this book. Part of this is that I was traveling, and another part is that the book is over 600 pages long. The main reason, however, is that this book has so many elements it takes a while to understand what is happening.
The book was a lot of fun, but I'm not sure I've come to care about the characters enough to read the next one.
Rating: 
Short Synopsis: Girl from a frontier town in Indiana must leave to find help to save the children in her town from a diphtheria epidemic.
Thoughts: This was such a fun concept, but I felt it was hard at times to care about the kids dying back at the village because the reader didn't know them very well.
The main character, Jessie, leaves her town at the beginning of the story and their aren't any strong side characters accompanying Jessie.
Rating: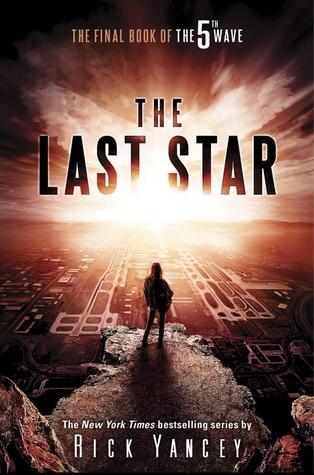 Short Synopsis: The third book in the 5th Wave Trilogy.
Thoughts: Around half-way through I stopped reading and started skimming this book. Normally, I wouldn't bother finishing, but since I'd already gotten so far in this trilogy I decided to see it through.
There were a lot of gaps in logic, I stopped caring about most of the characters, and the writing, particularly from Cassie's perspective, sometimes made me cringe.
I will give it this though: the book is very addictive, and I finished it very quickly.
Rating: 
Writing
I didn't meet my goal of finishing my rewrite of my epic fantasy work in progress this month, but wrote around 10,000 words. I have around 20,000 words left before it is complete making it so that I estimate it is going to be around 10,000 words longer than I thought. Meaning it will be about 90,000 words in total. It's currently 73,000 words long.
Traveling
In May I attended Bookexpo America in Chicago. You can read about my experiences in parts one and two of my blog posts.