I read four books in December. Three were fiction and one was non-fiction. One was fantasy and two were sci-fi. Two were young adult.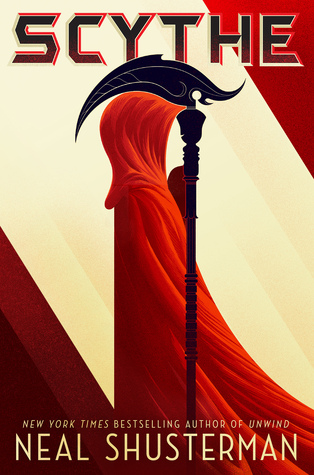 Short Synopsis: Two teenagers must compete for a position neither of them wants: to become a professional killer.
Thoughts: Not my favorite Neal Shusterman book, but still an awesome read.
See my review to learn more.
Rating: 
Short Synopsis: A duke, his concubine and son are exiled to a desert planet. Chaos ensues.
Thoughts: This one took me a while to get through. There is a lot of world-building that can slow the pace down at times, but the world-building is ultimately the novel's greatest strength.
Rating: 
Short Synopsis: Fifth book in the Abhorsen/Old Kingdom Series.
Thoughts: I read the first three books, but skipped the fourth on account of the negative reviews. Skipping the fourth (a prequel) had no impact on my enjoyment of this novel.
Goodreads claims this is the nineteenth book I've read by this author. I suspect the count is closer to seventeen, but it's still high regardless. Nix's world-building keeps me coming back.
Also Lirael=awesome. That is all.
Rating: 
Short Synopsis: Nonfiction book about how writers can self-edit.
Thoughts: A lot of this is basic and I already knew, but there were some details I needed a refresher on and a few things I hadn't realized. This book does a great job doing what it set out too, but I'm not going to rate it because I have such a hard time deciding what to rate non-fiction.