In February I read four books for the first time and reread three. I've been in a bit of a reading slump and still am. When this happens I typically start rereading some books I found highly enjoyable.
First Time Reads: 
Short Synopsis: Book two in a series about a family with a time traveling gene.
Thoughts: I didn't enjoy this one as much as the first in the series and am debating whether to continue on. The characters have really begun to annoy me, although I do enjoy the underlying plot.
Rating: 
Short Synopsis: Prequel to the Lunar Chronicles Series. Find out how Queen Lavana got to be such an evil villain.
Thoughts: If it weren't for my reading slump I think I would have enjoyed this much more. It gives background information I suspect will be useful for understanding Winter when it is released, but those who try to skip this book in the series should still know enough to grasp events in the series finale.
Rating: Too conflicted to decide.
Short Synopsis: Teenager finds herself at a camp for paranormal creatures.
Thoughts: This book had me laughing out loud on several occasions, and put me in a good mood. It was a great choice for when I was both in a reading slump and not feeling well. At the same time I felt like it was following some sort of unspoken formula for YA and middle grade novels (ie girl goes somewhere new where two boys fight for her affections). This book feels like it was very much an introduction for the future books in this series which I do intend to read.
Rating:
Short Synopsis: Hamlet attempts to kill his uncle, Claudius, to avenge his father's murder.
Thoughts: I was read exerts from Hamlet before bed when I was younger and it was interesting to see how all of those exerts came together to form a story.
Rating: I can't decide.
Rereads: 
Short Synopsis: Teenage girl tries to ease tensions between humans and dragons while keeping her own past a secret.
Thoughts: Thoroughly enjoyed this book both times I've read it. For my full thoughts see my review.
Rating: 
Short Synopsis: Angels leave the world in ruins and kidnap a girl's sister. Girl nurses an angel back to heath to convince him to give her information about her sister's location.
Thoughts: A fast pace, captivating read. For my full thoughts see my review.
Rating: 
Short Synopsis: Sequel to Angelfall.
Thoughts: Still enjoyed this one, and am eagerly anticipating the series finale, but I liked the first one better. This book has a much slower pace, and a certain male character didn't have enough page time which wouldn't normally be a problem for me, but this character and the main character have an amazing dynamic. This dynamic was part of the reason I loved the first book.
Rating: 
Currently Reading: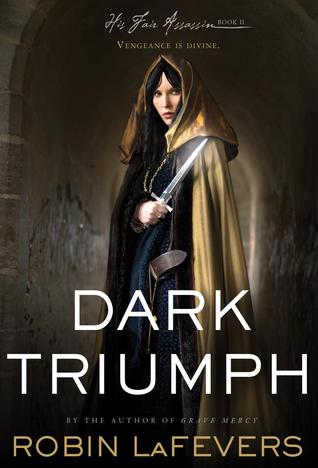 To see a full review of anything I've read this month but haven't reviewed please comment below with a request.