November and December proved themselves productive reading months, but not so much in terms of writing months.
Reading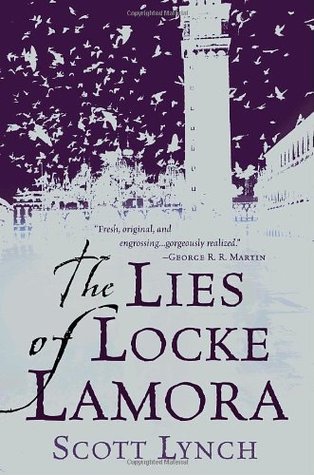 The Lies of Locke Lamora
Short Synopsis
A theif named Locke tries to get out of the dangerous web in which one of the city's other influential thieves has him ensnared.
Thoughts
I heard such great things about this book. I enjoyed it. I would have enjoyed it even more had my version of the audio book not had a tendency to cut off before the end of chapters.
That said, my willingness to put up with the audio book's quality speaks magnitudes for the book itself.
Rating
Towers of Midnight (Wheel of Time #2)
Short Synopsis
Thirteenth book in The Wheel of Time series.
Thoughts
I enjoyed it but, again, not enough to motivate me to finish the books in the middle of the series that I skipped.
Rating
Invictus
Short Synopsis
A group of teenagers travel through time and steal historical artifacts.
Thoughts
I enjoyed this one. See my full review for my thoughts.
Rating
Warcross
Short Synopsis
A teenage girl goes from almost homeless to completing in her timeline's most competitive video game tournament.
Thoughts
I loved that this novel was set primarily in Japan, as there aren't a lot of YA novels set there. The video game setting was fun, but the characters didn't stand out in my mind as much as I would like.
Rating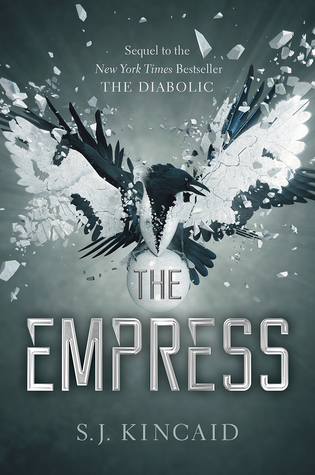 The Empress (The Diabolic #2)
Short Synopsis
Sequel to The Diabolic, which followed Nemesis, a girl bred for the sole purpose of being an assassin.
Thoughts
My feelings for this book were conflicting and not helped by the fact that some of the elements that set Warcross apart from some of the other YA novels I've read were also present in this book.
However, I ultimately gave the book a high rating for reasons discussed in my spoiler review.
If you're new to the series, please see my The Diabolic review.
Oathbringer (The Stormlight Archive #3)
Short Synopsis
Third book in an epic fantasy series.
Thoughts
A worthy sequel to Words of Radiance. (Which is saying something considering that the prequel is basically my favorite novel of all time.)
Its plot is less cohesive than its predecessor, but  there is still much exploration of the word of Roshar, the Knights Radiant, and Stormlight.
There will likely be a full review to come. In the mean time, those new to the series may enjoy my review of The Way of Kings. 
Rating
The Hate U Give
Short Synopsis
Starr is the only one who knows the truth of her best friend's death. A truth with the potential to tear her community apart.
Thoughts
It's no secret that I don't read a lot of contemporary books, but I make an effort to read some from time to time because there are some great ones out there.
This is one of those.
I was hesitant at first because I worried that, like a lot of books that deal with political topics, this book would be preachy. This fear proved unfounded.
The characters are well developed and the author's world-building, and yes, I am referring to setting the scene in a contemporary novel as world-building, of Starr's city and the division within it was fantastic. In addition, the book's subject matter is incredibly timely.
One of the best debut novels I've read, and a great way to start discussions about a difficult topic.
Rating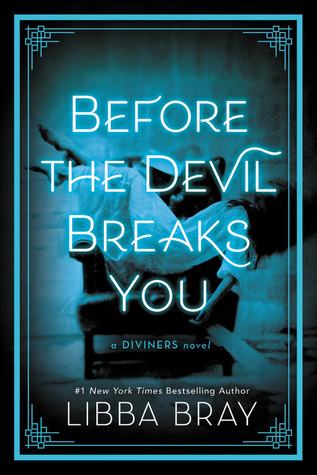 Before The Devil Breaks You (The Diviners #3)
Short Synopsis
Third book in The Diviners series, which follows a group of young people with supernatural abilities.
Thoughts
Wow, this escalated quickly, but not quickly enough in some ways.
I went into this believing it was the final book in the series and not a book still in the middle of the series. This, at first, left me confused by the lack of resolution.
Rating
Aether of Night by Brandon Sanderson
Thoughts
Not including a synopsis because I'm not sure how much I'm allowed to discuss the contents, but this proved one of the best unpublished manuscripts I've read, if not the best unpublished manuscript I've read.
I had some issues with it that made me see why it wasn't published, but it was still good.
Rating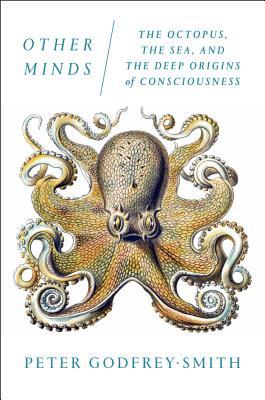 Other Minds: The Octopus, The Sea, And The Deep Origins of Consciousness
Short Synopsis
An exploration of octopus's intelligence.
Thoughts
I've long been fascinated by octopuses, and this was an interesting exploration of their thought process.
Rating

The Soul of an Octopus
Short Synopsis
Yet another exploration into octopus intelligence.
Thoughts
No, I did not suddenly develop a desire to listen to a string of nonfiction books about octopuses.
This one was turned on in audio book form while I was traveling because one of my traveling companions mistakenly believed it to be the book I'd been reading.
We listened to it anyway.
Rating
Influence
Short Synopsis
Details the ways people exploit psychology to convince people to do what they don't want to and ways to circumvent falling for their ploys.
Thoughts
Read this one in audio book form on the same trip where I read Soul of an Octopus. My traveling companion was a huge nonfiction fan.
In some ways, this book changed the way I thought of the actions of those around me. I noticed some of the practices detailed in the book being used by people even before I finished reading it.
Rating
Children of Eden
Short Synopsis
Rowan is a second child born in a city where the law that each couple may have only one child is harshly enforced.
Thoughts
This may well be the most unpopular opinion I have ever posted, but I have to be honest.
I read this book because it was one of the only ones downloaded on my Kindle during a time when I had no access to WiFi or cell service.
Someone else downloaded this book while they were borrowing my device. Otherwise, I probably wouldn't have chosen it to begin with.
Reading it with no prior knowledge of the reviews or publisher of this book, I honestly thought that this had been self-published and would have a low average rating. Imagine my surprise when I discovered this was not at all the case.
The most positive thing I can say about the book is that it is captivating. I was able to read it in a crowded place. Beyond that, the plot felt derivative of other YA dystopian novels I have read, and I didn't care much for the characters.
The reason I felt the book might be self-published is because of all the melodrama, (Though, to be clear, I have read many great self-published books with little melodrama.) The book reads like a debut.
I can, however, see many people who are new to the dystopian genre enjoying this book because of its captivating nature and bisexual love triangle that I hear some readers searching out from time to time.
Rating
Steering the Craft
Short Synopsis
A non-fiction writing craft book by Ursula K. Le Guin.
Thoughts
Okay, so I didn't read this book during November or December, but I did read sections of it throughout 2017. I never reported the book in my wrap-ups, so I'm mentioning it now instead.
A good, brief book on writing craft.
Rating
Writing
Writing wise, the only thing I accomplished was writing and revising a short story. If my attempts at publication prove fruitless I may post it to the blog because I was rather satisfied with how it turned out.
Hope you all had a happy New Year!
Anyone read any of these books? What did you think? What did you read at the end of this year? 
Share your thoughts in the comments!