December was a great reading month. I read a total of nine books a few of which were mentioned in my favorite books of 2015 post.
Short Synopsis: Five young dragons prophesied to end a war must work together to escape from those who raised them, and find there way in the world.
Thoughts: This is my favorite middle grade fantasy novel of 2015. It used several common tropes of the genre, but I really enjoyed that the dragons were portrayed as dragons as opposed to humans who looked like dragons.
This is something hard to write properly while still making the readers sympathetic to the characters as they are so different from each other.
Full length review to come.
Rating: 
Short Synopsis: The second book in a series in which four children bond with ancient creatures of legend and must save the world from destruction.
Thoughts: This book dragged a little for me though I still enjoyed it. I still plan to read the next one. It was interesting to see the slight stylistic changes caused by this book having a different writer than the first.
Rating: 
Short Synopsis: A crew of six thieves are hired to pull off the heist that could save the world.
Thoughts: It was a very close call, but in the end I decided to name this book as my favorite young adult fantasy novel of 2015. For my full thoughts, read my review.
Rating: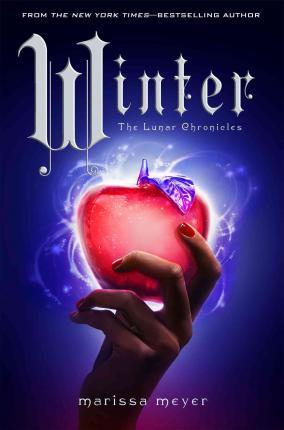 Short Synopsis: The final book in a series of interconnected fairy tale retellings taking place in the future.
Thoughts: I definitely liked this book, but I feel very conflicted as to how much I liked it. Full length series review of the Lunar Chronicles to come.
Rating: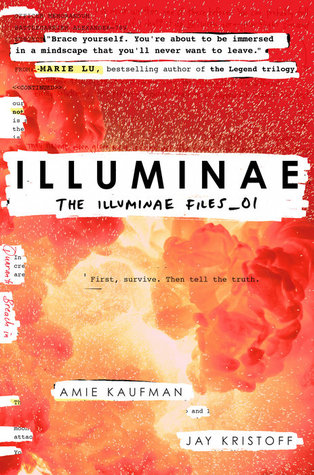 Short Synopsis: After their planet is caught in the middle of a war between intergalactic corporations Kady and Ezra find themselves refugees trying to flee to an inhabited part of the galaxy before the corporation that invaded their planet catches them.
Thoughts: I had some trouble getting into this book at first due to its unique formatting. I felt a little detached from the characters. However, as the book progressed I adjusted and the pacing picked up. I ended up reading this book twice this month.
The first time in physical form and the second time as an audiobook. I rarely reread books so soon after finishing. I decided to name this book my favorite young adult science fiction book of 2015.
Full review to come.
Rating: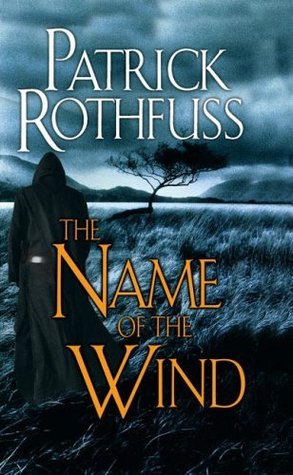 Short Synopsis: Young magician finds his way in the world.
Thoughts: I know so many people who love this book, and I really wanted too as well. Sadly, I think the hype made me anticipate too much. I still liked this book, but what kept me from loving it was a combination of what I felt to be the lack of a satisfying climax and the ease at which everything seemed to come to Kvothe.
Rating: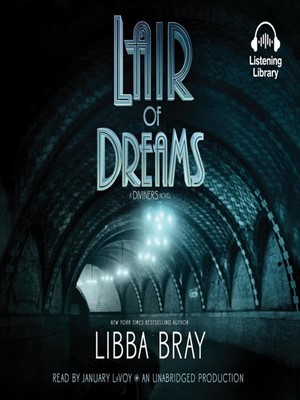 Short Synopsis: Second book in the Diviners series.
Thoughts: I listened to this one on audiobook, and the narrator did a good job, but be warned, I had the first few lines of the music box song stuck in my head for around three days.
Enjoyed this sequel and seeing all of the new and old characters again. The historical references were well worked into the plot. I like how different this book is from the other fantasy novels I've been reading.
Rating: 
Short Synopsis: Every time Harry August dies his life starts over again exactly how it began. One time as Harry is dyeing someone shows up at his bedside to inform him that the end of the world is coming and he needs to stop it.
Thoughts: I had a slight issue with this book's structure and the pacing, but other than that I really enjoyed it. It was so thought provoking, and the world building was extremely well done.
If I write a full review I may end up giving it a higher rating than I do now because I can't seem to stop thinking about this book, and that makes me want to rate it higher than I did initially.
Rating: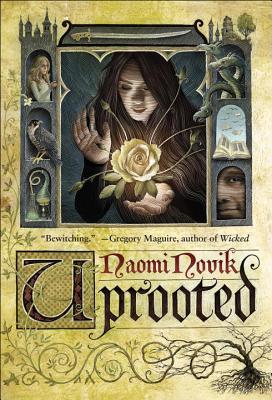 Short Synopsis: One girl is chosen to live with a "dragon" in his castle for 10 years.
Thoughts: Really enjoyed this twist on the typical fairy tale, but I had some trouble following what was happening at times.
Rating: