I'm anticipating far more books than will make it on this list, but these are the ten I am most looking forward to. This list is in order of my very most anticipated of the ten to least anticipated of the ten. Though if the book has made this list at all it still means that I really want to read it.
Before I begin I would like to give an honorable mention to book three in the Stormlight Archive by Brandon Sanderson. If this book is somehow released this year than it is absolutely my most anticipated.

1. Morning Star (Red Rising #3) by Pierce Brown
Release Date: Febuary 9, 2016
After the end of the second book, Golden Son, I am eagerly awaiting the third book in the Red Rising trilogy.
2. The Bands of Mourning (Mistborn #6/Alloy Era #3) by Brandon Sanderson
Release Date: January 26, 2016
Few who follow this blog are likely to be surprised in my choice of a Brandon Sanderson novel. Even if Stormlight #3 does not release this year I'll still be satisfied by a combination of this book and Calamity.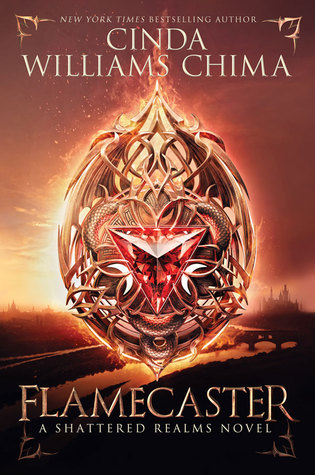 3. Flamecaster (Shattered Realms #1)
Release Date: April 5, 2016
This is the spin-off series of Seven Realms taking place a number of years later. I really enjoyed the world of Seven Realms, and the way the series ended left a few left ends in terms of this fictional world as a whole so I am curious to see what has changed in the time between the two series.
4. The Crooked Kingdom (Six of Crows #2) by Leigh Bardugo
Release Date: September 22, 2016
I really enjoyed the first book in Six of Crows, and I'm curious about the direction the second book will take.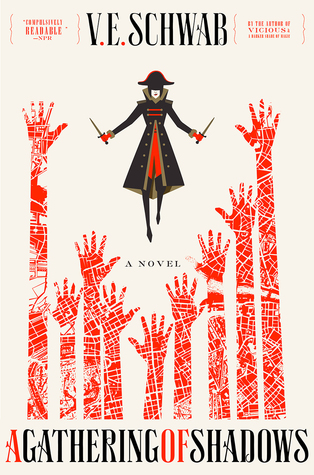 5. A Gathering of Shadows by V.E. Schwab
Release Date: February 23, 2016
The first book was addictive and fun. I'm curious to see which direction the second book takes.
6. Gemina (Illuminae Files #2) by Amie Kaufman and Jay Kristoff
Release Date: Fall 2016
I really enjoyed the first book, and hope that it means more YA novels set in space will gain popularity in the future as I would like to read more of them. I'm also very curious to see the direction the second book takes.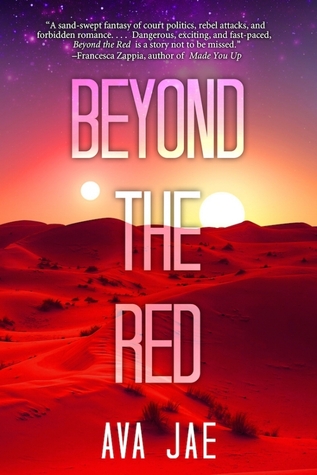 7. Beyond The Red by Ava Jae
Release Date: March 1, 2016
I follow this author's blog, and find the writing advice she gives to be very useful. The setting of an alien planet in a YA novel also interests me greatly.
8. Strange The Dreamer by Laini Taylor
Release Date: September 27, 2016
I really enjoy this author's writing style, and suspect that this will have continued to grow in her newest series. This book sounds like it has the potential to be very good.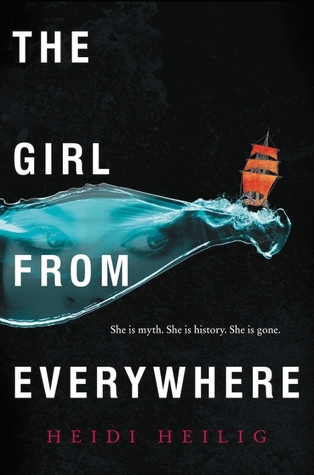 9. The Girl From Everywhere by Heidi Heilig
Release Date: February 16, 2016
The summary of this book sounds very interesting to me. Time travel interests me, and I figured this list needed more novels from debut authors.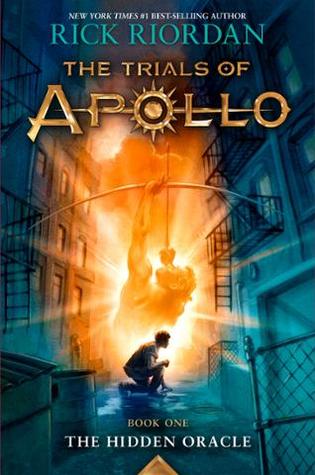 10. The Hidden Oracle (The Trials of Apollo #1) by Rick Riordan
Release Date: May 3, 2016
Rick Riordan's books always have a tendency to put me in a very good mood. It was hard to choose the final book in this list, but in the end I chose this one for that reason.