For those who don't know this year banned books week was from September 27 to October 3. I thought it would be the perfect way to end banned books week by making a list of my favorite banned/challenged books.
To read more about banned books week please visit the American Library Association's website. All of the books I have chosen appear on either the list of Top 100 Banned/Challenged Books: 2000-2009 or Frequently Challenged or Banned Young Adult Fiction 2014-2015.
Note: I have not read all or even most of the books on these lists.
In no particular order I've chosen the five books off these lists I enjoyed reading the most: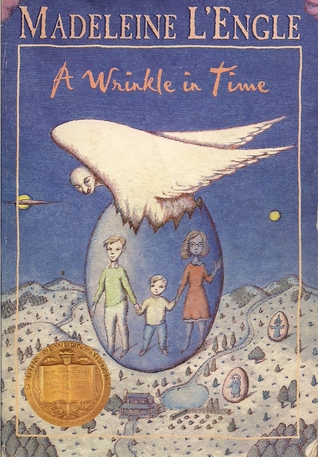 Title: A Wrinkle in Time
Commentary: It's been a while since I read this, so I don't remember much in the way of specifics, but banning this book seems rather ridiculous to me. The only thing I can think might upset people is maybe the dystopian like society run by "IT" or the use of fortunetelling.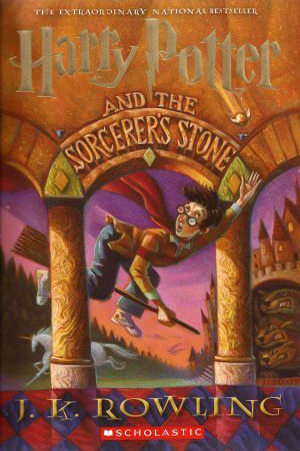 Title: The Harry Potter Series
Commentary: I have met people who are convinced that mentions of witchcraft, vampires, werewolves, etc. are against their religion and would not allow their children to view material related to these topics. That said, I think trying to ban the entire fantasy genre would not only be next to impossible, but also cause much heartbreak.
Fantasy is one of my favorite genres and the one that made me fall in love with books in the first place. If I had not been allowed to read fantasy growing up I don't think that I would love reading nearly as much as I do today. I don't love Harry Potter nearly as much as most people seem to, but I did really like it and see how it has had a huge positive impact on many people's lives.
Title: Persepolis
Commentary: Overall I really enjoyed this biography told in graphic novel form. I don't often finish biographies when I start them, but I read this one over the span of two days. That said, my least favorite part was when main character went to Europe and (highlight the rest of the line to reveal spoilers) starts using drugs. That made me lose some of my respect of her for a while, but later when she started putting her life back together I regained it.
The reason the book is banned/challenged probably has a lot to do with the usage of what I mentioned in the spoiler section. The other reason probably has a lot to do with the fact that it is set primarily in Iran, and a lot of people probably just hear "Iran" and become paranoid about it "indoctrinating their children with Muslim ideals" or something like that.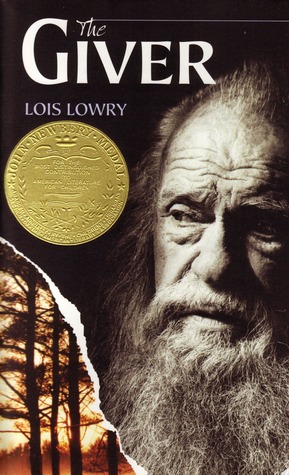 Title: The Giver
Commentary: This was the book that essentially introduced me to the dystopian genre. It helped begin a trend in my reading that became so excessive that I ended up needing to stop reading dystopian completely for years because I was so tired of it after reading so many. I've only very recently started to lift my self-imposed ban on the genre from my reading choices. Although I did "ban" myself from reading dystopian novels for a time, I think a self-conscious choice not to read books about a certain topic is very different from from someone/something other than myself determining I should not read a book.
I suppose this novel does have a subtle religious and political agenda, but I don't fully understand why people want to ban it. I view it as more of a conversation starter than a book that actually directly manipulates people.
Title: To Kill a Mockingbird
Commentary: The only reason I can think of anyone would want to ban this book is to avoid discussions of race, and I don't think that is a good reason at all considering this book's message is pro-equal rights.